Report: Free to Think 2021
 Institution: Scholars at Risk (SAR)
Publication date: December 2021
Language: English
The report Free to Think 2021 is the seventh installment of an annual report by Scholars at Risk's Academic Freedom Monitoring Project. The report analyzes 332 attacks on higher education communities in 65 countries and territories around the world between September 1, 2020 and August 31, 2021. The report shows how many  higher education communities are overwhelmed by frequent attacks on scholars, students, staff, and their institutions. State and non-state actors, including armed militant and extremist groups, police and military forces, government authorities, off-campus groups, and even members of higher education communities, among others, carry out these attacks, which often result in deaths, injuries, and deprivations of liberty. Beyond their harm to the individuals and institutions directly targeted, these attacks undermine entire higher education systems, by impairing the quality of teaching, research, and discourse on campus and constricting society's space to think, question, and share ideas. Ultimately, they impact all of us, by damaging higher education's unique capacity to drive the social, political, cultural, and economic development from which society will benefit.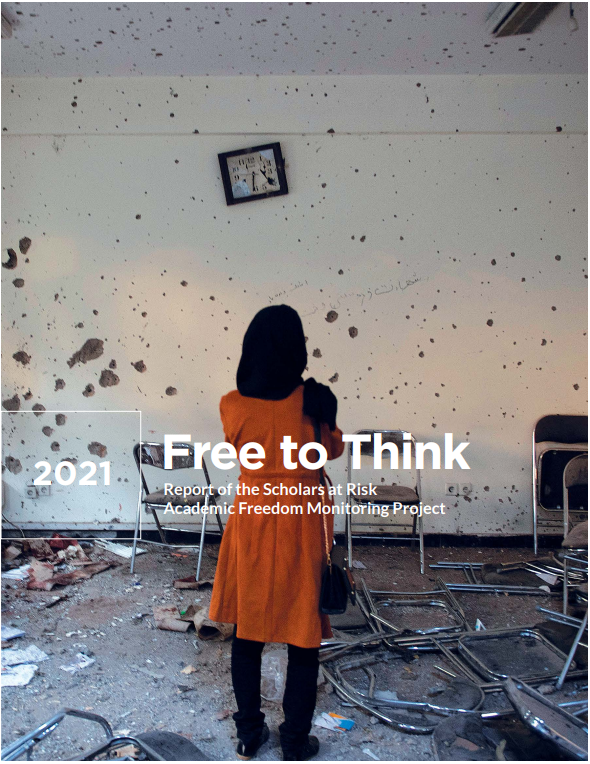 Report: Free Universities: Putting the Academic Freedom Index into Action
Institution: Global Public Policy Institute
Publication date: March 2021
Authors: Katrin Kinzelbach, Illyas Saliba, Janika Spannagel and Robert Quinn
Language: English
Academic freedom is a universal right and essential to quality education, teaching and research. It is the engine of innovation and a fundamental condition for acquiring and generating knowledge. While states and universities around the world are committed to respecting academic freedom, it remains under attack in many places. At the time of publication of this report, the international community continues to confront the global COVID-19 pandemic. Higher education institutions have tried to adapt to the new circumstances by implementing distance and online learning. However, the pandemic has also brought new threats to academic freedom. Most notable are the increased possibilities of control and surveillance mechanisms for research and teaching, as well as sanctions, restrictions, self-censorship and isolation. The document stresses the importance of redoubling the commitment to academic freedom, not only for higher education, but for all. To this end, the report offers recommendations for the effective development of free universities and calls on higher education authorities, as well as other decision-makers (such as university administrations and parliamentarians) to use the data provided by the Index of Academic Freedom to strengthen the protection and promotion of academic freedom.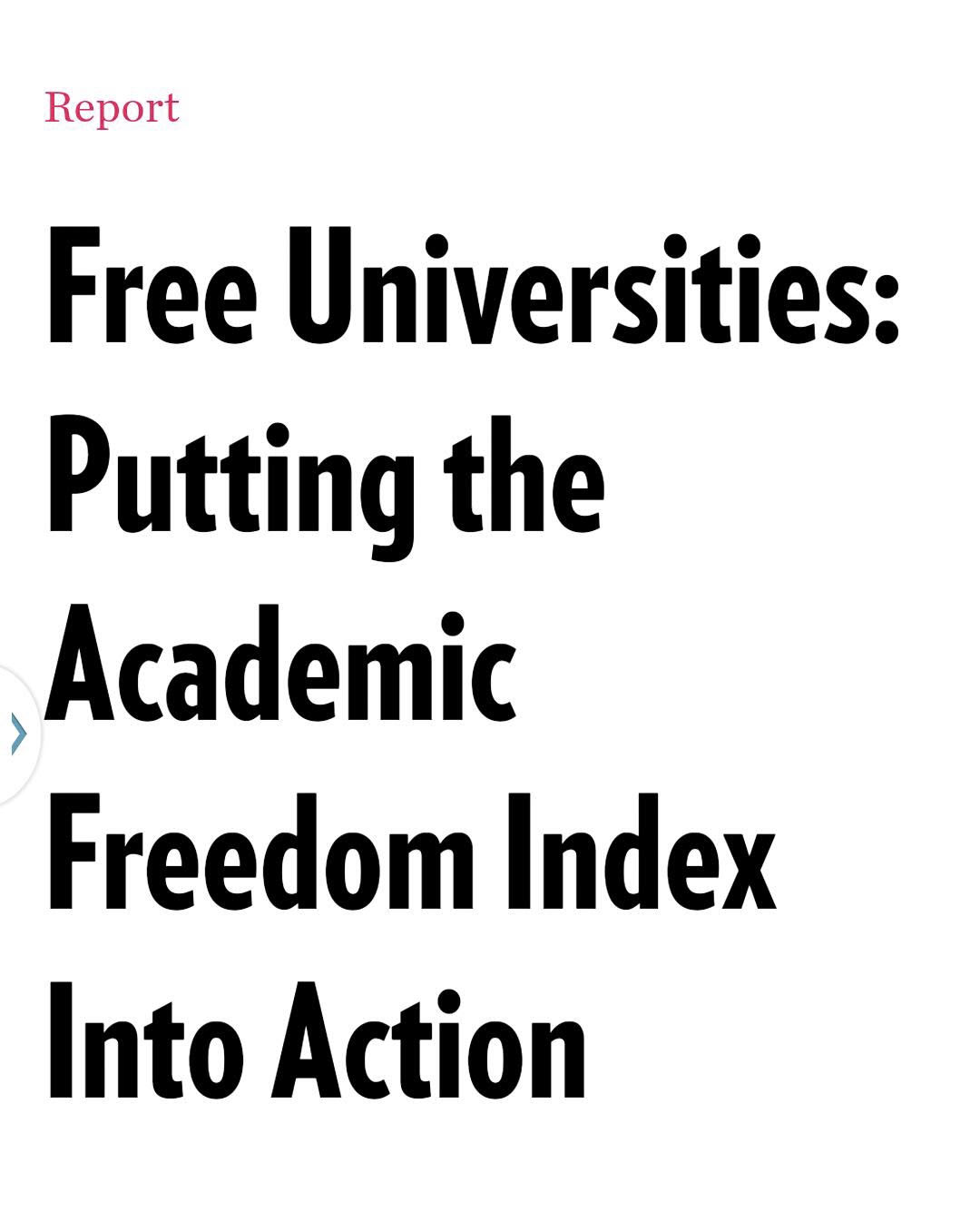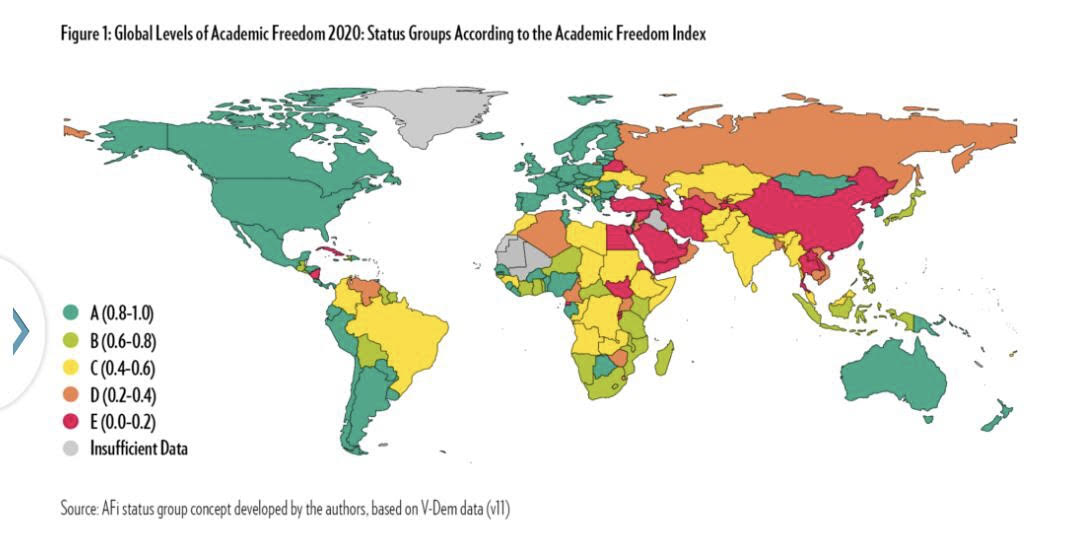 Report: Free to Think 2020
Institution: Scholars at Risk (SAR)
Publication date: November 2020
Language: English
The report details the continuation of a global pattern of attacks on academics. Armed groups and individuals continue to perpetrate serious and violent attacks against higher education communities. In turn, state authorities around the world resort to arrests, prosecutions and other coercive legal measures to punish and restrict the research, teaching, expression and association activities of hundreds of academics and students. After most universities switched to virtual mode due to the COVID-19 pandemic, the pattern of attacks changed and the crisis revealed new vulnerabilities in university education. SAR reported an increase in harassment, bullying and other online attacks. The report analyses 341 reported attacks in 58 countries that took place between September 2019 and August 2020.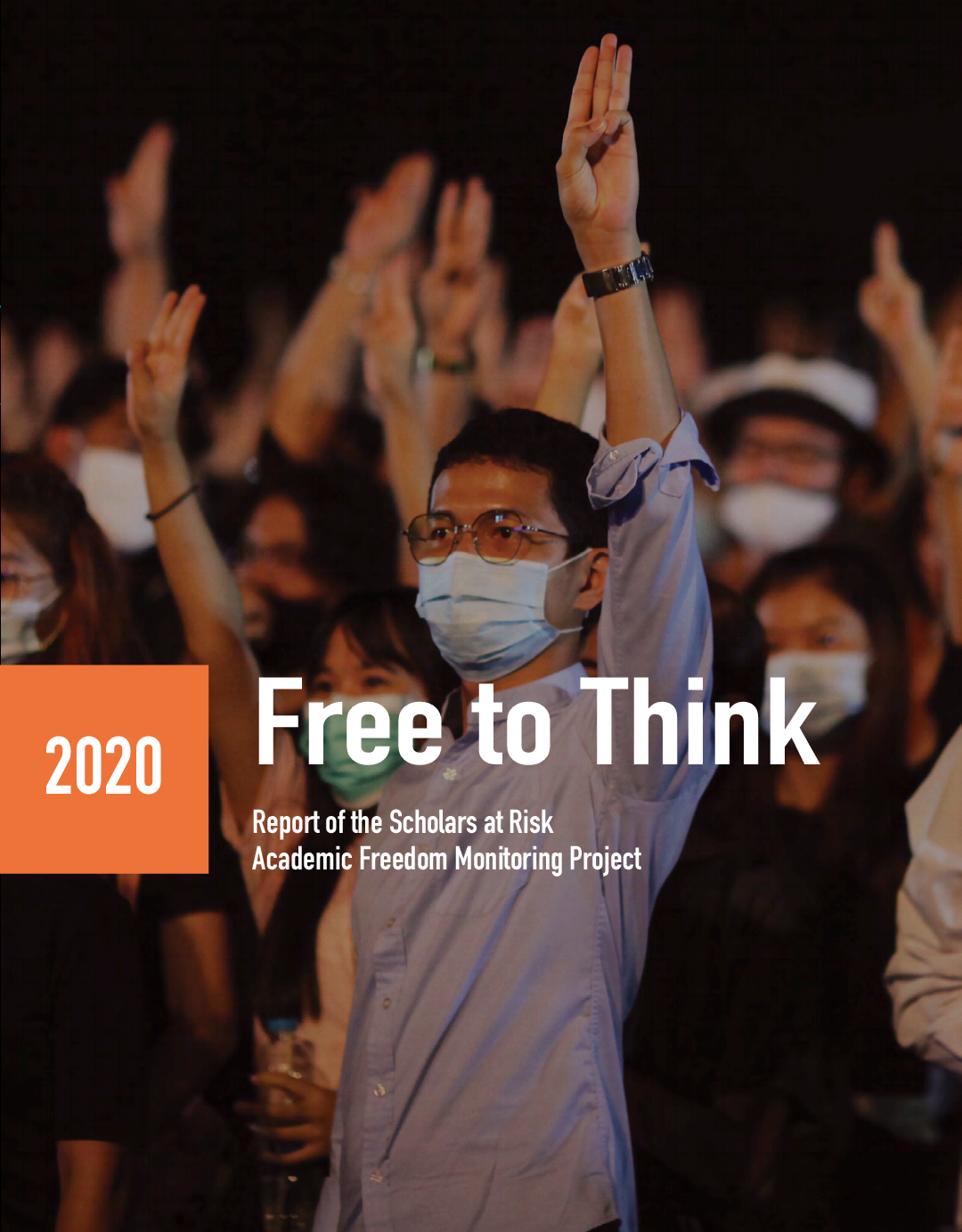 Report: Academic Freedom in Brazil
Institution: Global Public Policy Institute
Publication date: September 2020
Authors: Conrado Hübner Mendes, Adriane Sanctis de Brito, Bruna Angotti, Fernando Romani Sales, Luciana Silva Reis and Natalia Pires de Vasconcelos
Language: English
The report describes the serious attacks on academic freedom in Brazil. In recent years, the political climate has been characterised by great social and political polarisation with serious consequences for university research and higher education. The Brazilian government's actions, through legal and institutional channels combined with constant discursive attacks, have created an increasingly hostile environment for academics, who are an important opposition group to the federal government. Threats to academic freedom include major budget cuts and freezes, court orders censoring political debates on university campuses, channels of political and ideological denunciation, new laws and interpretations affecting institutional governance, and false public statements and defamation of the academic community.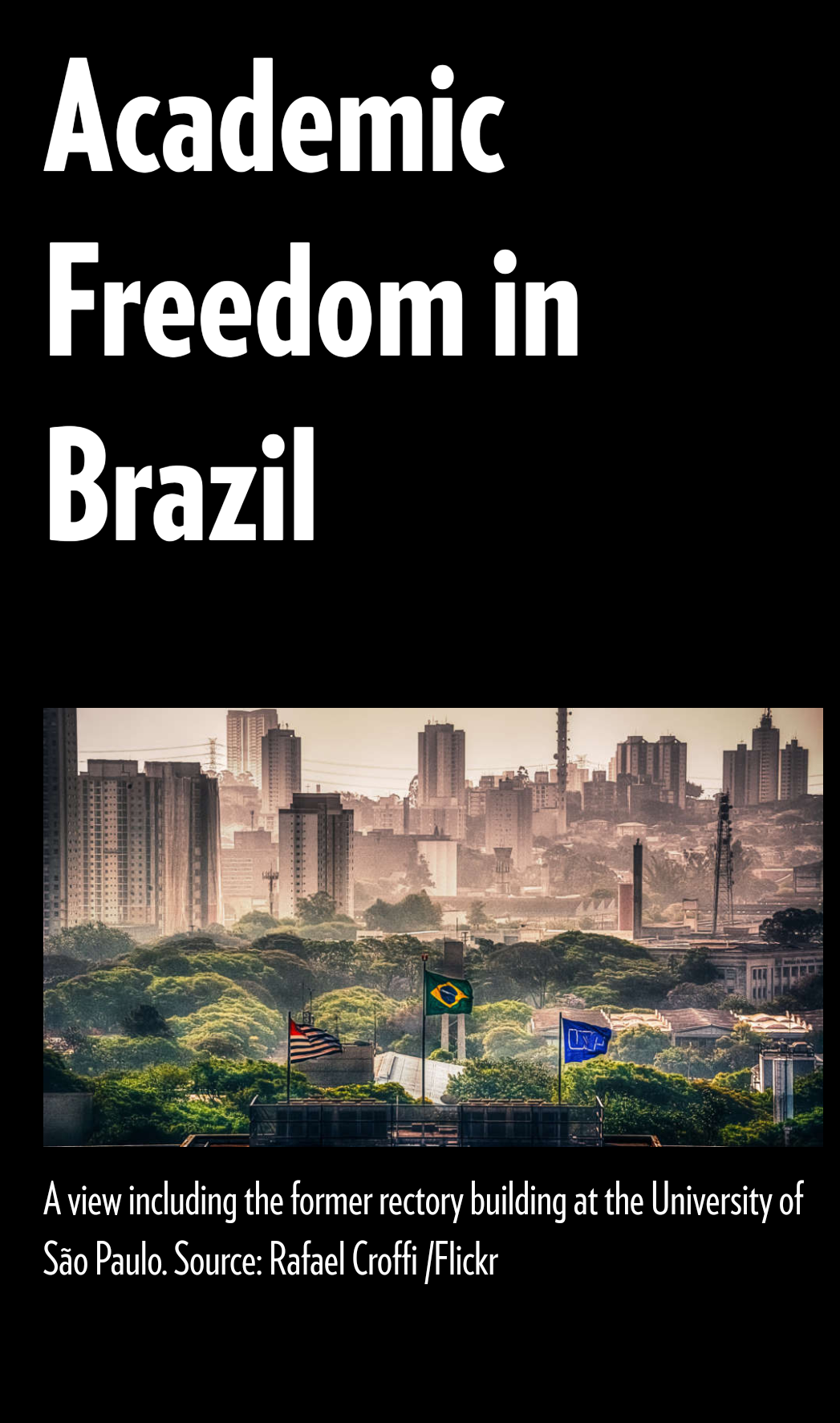 1st Report of the Network Academics under Threat: the situation of academics at risk in Latin America (2018)
Institution: Network Academics under Threat /Academicxs en Riesgo
Publication date: November 2018
Authors: Francesca Lessa, Rosario Figari Layús and Nancy Tapias Torrado
Language: Spanish
This first report of the network is the result of the first meeting and workshop that took place within the framework of the XXXVI International Congress of the Latin American Studies Association held in Barcelona in May 2018. The main objective of the workshop was to carry out a diagnosis of the situation of threats and risks faced by researchers throughout the region. As a result, information was gathered and used to prepare this first report.